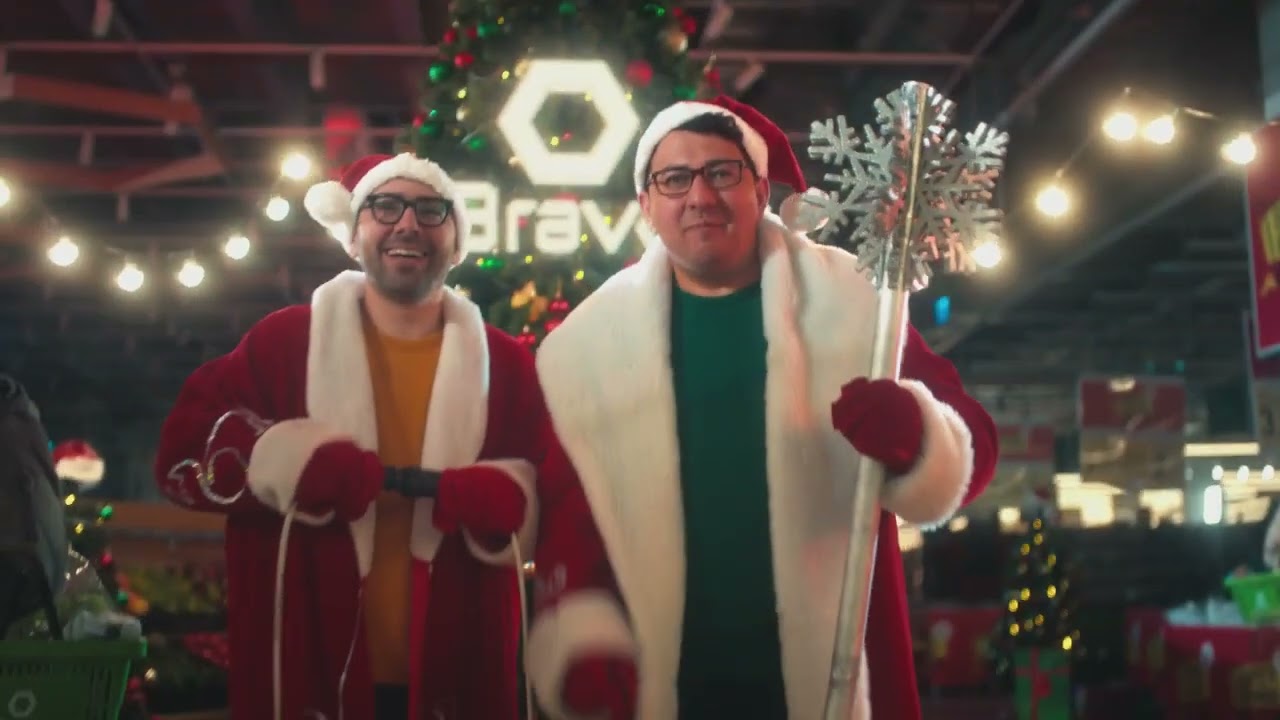 Task
Bravo was preparing to come to customers with an unprecedented new year campaign and discounted prices. Our goals were to convey this campaign to the target audience through a concise and memorable slogan and a fun commercial.
Solution

Since the discount campaign is related to the New Year, we were sure to maximize the New Year atmosphere. It would be nice to see Ravan and Fateh, who have become the faces of Bravo in previous communications, on the screen again. For this reason, we came before the audience with a commercial featuring these celebrities, displaying colorful emotions and shopping excitement before the New Year's Eve. What made this New Year super was Bravo's super prices!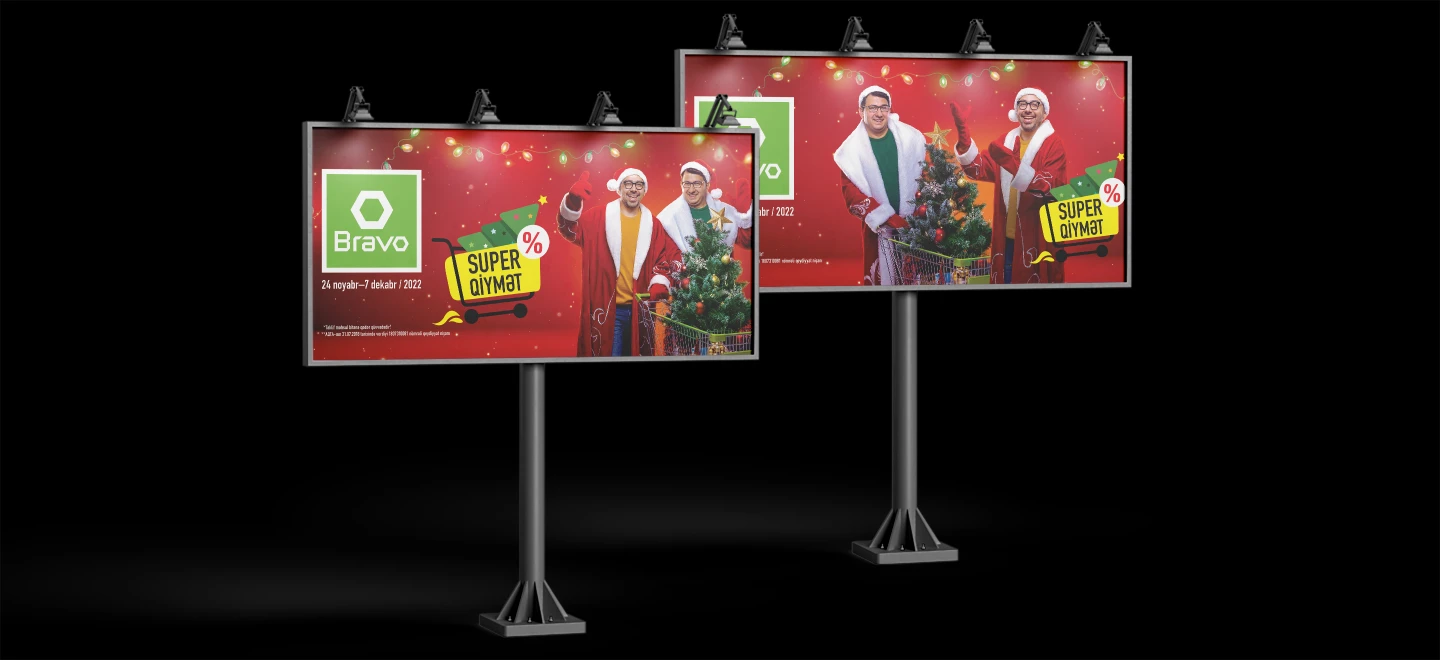 Slogan
Super New Year, super prices in Bravo!