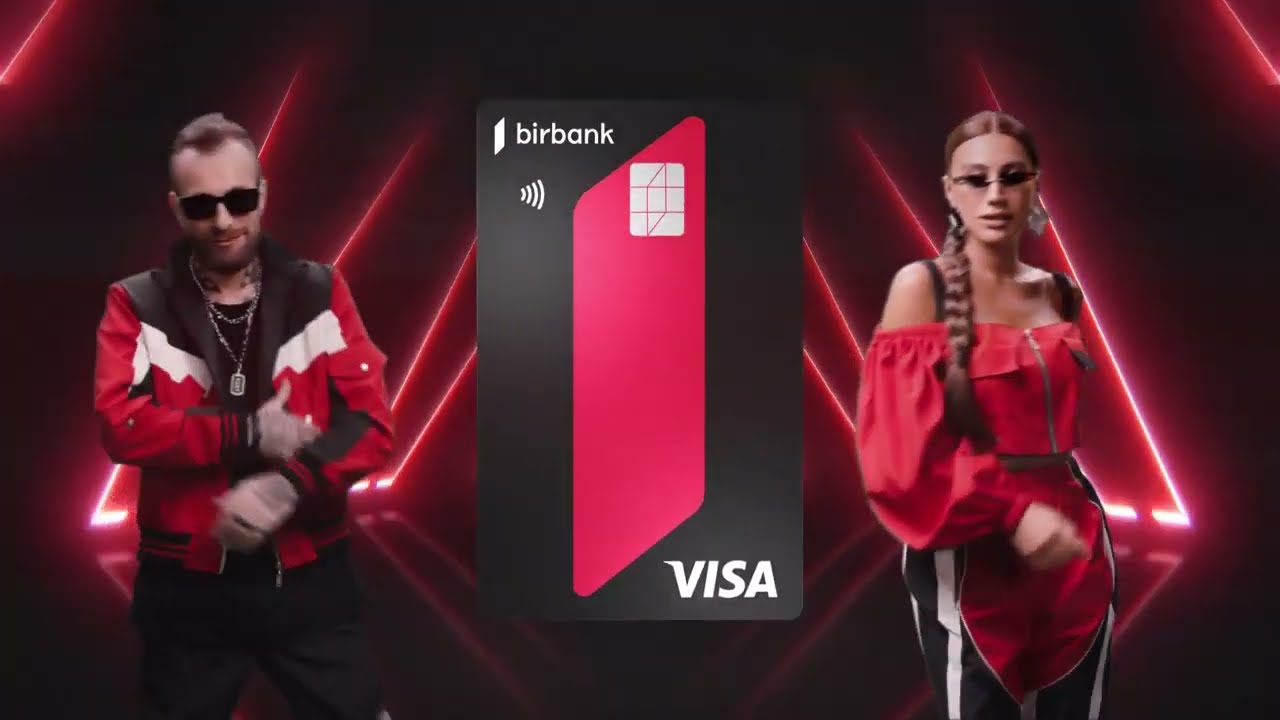 The challenge

Birbank has planned the launch of an updated card with unprecedented features as an answer to the rising competitive offers. However, the objective was not just to launch the card, but actually make a real hype out of this campaign, calling-in all the attention of the public. Additionally, several cards out of the offered range were discontinued, so we had to cover this transition as well.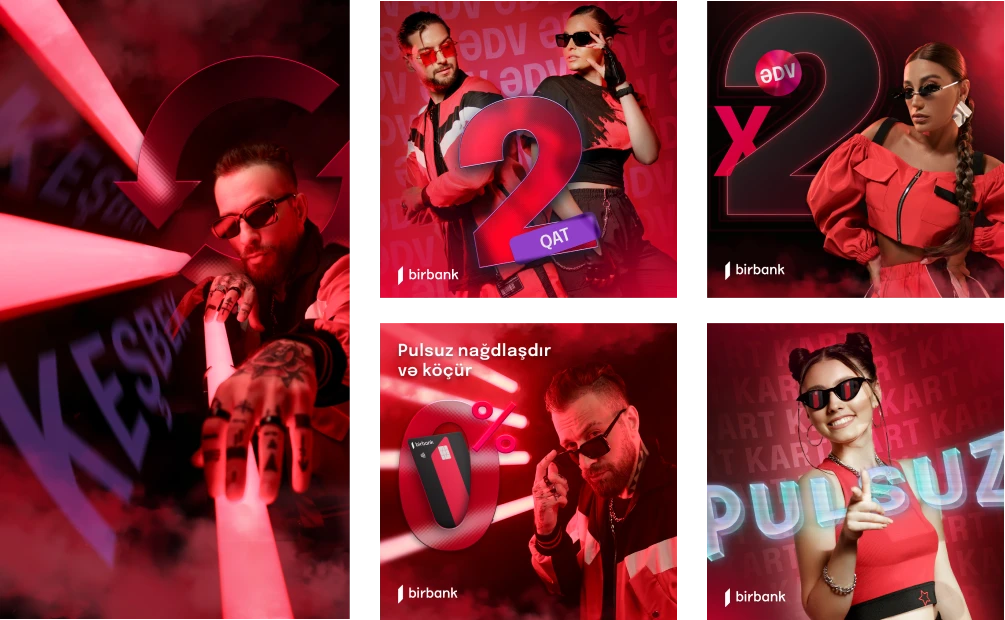 Strategy

We decided to actively engage consumers in this campaign by firstly launching 2 new cards with the same cool features but different in colors — red and black — and letting them decide which one will win. These cards would be exclusive and limited in availability.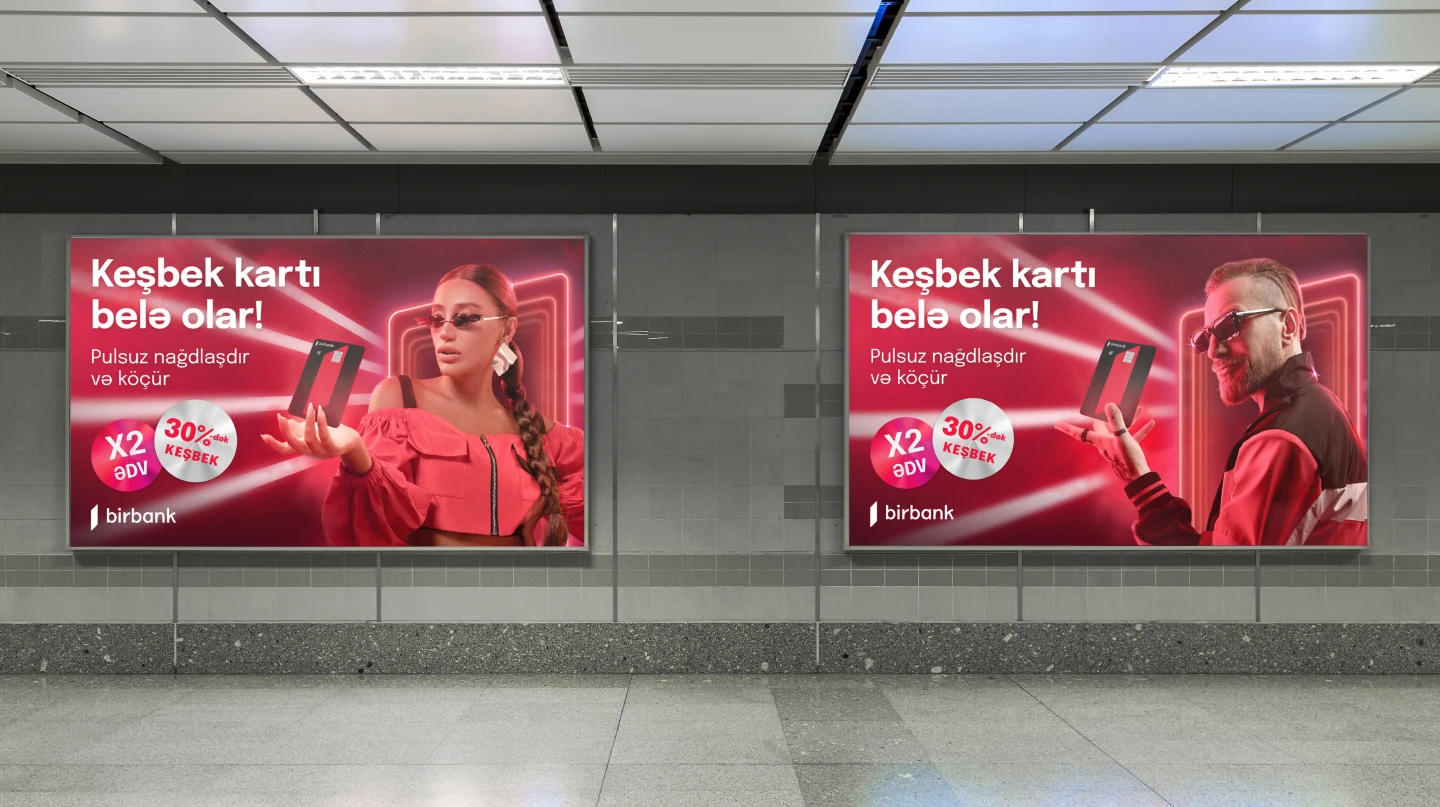 Solution
Having analyzed the previous communication of Birbank, we saw that out of all celebrities used — Roya and Rauf with their song "olar, olar" made the most popular and effective campaign. So we offered to get these stars back, but not just as another duet, but representatives of 2 different cards that in a while would become one!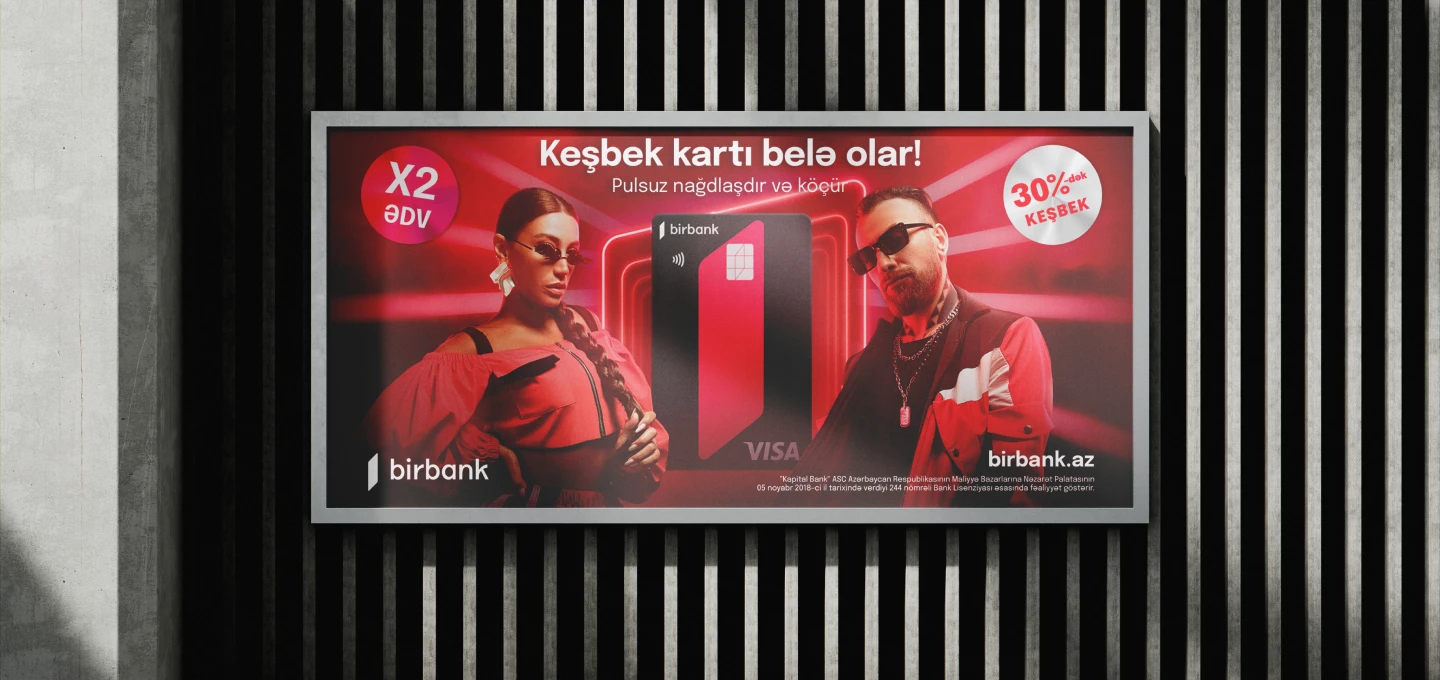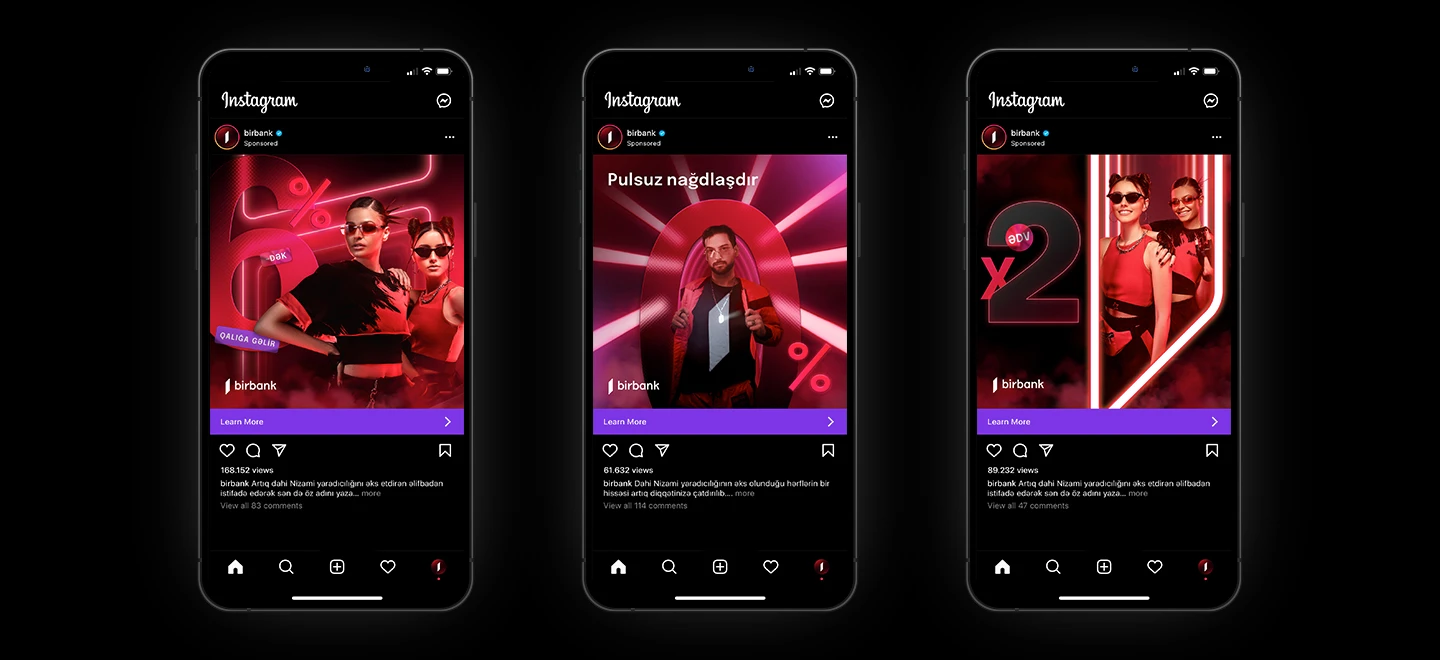 Slogan
This is how a cashback has to be!